At PCS we provide a high capacity haulage service to poultry businesses across the country. With a modern logistics fleet of over 30 artic tippers and ten low loaders, we can cope with any workload.
Where we work
From our conveniently positioned base at Woodhall Spa in Lincolnshire, our fleet can service customers throughout the UK, working through Scotland, North, East, West and South Yorkshire, through Humberside, Lincolnshire, Nottinghamshire, Leicestershire, Oxfordshire, Wales, East Anglia and Cambridgeshire.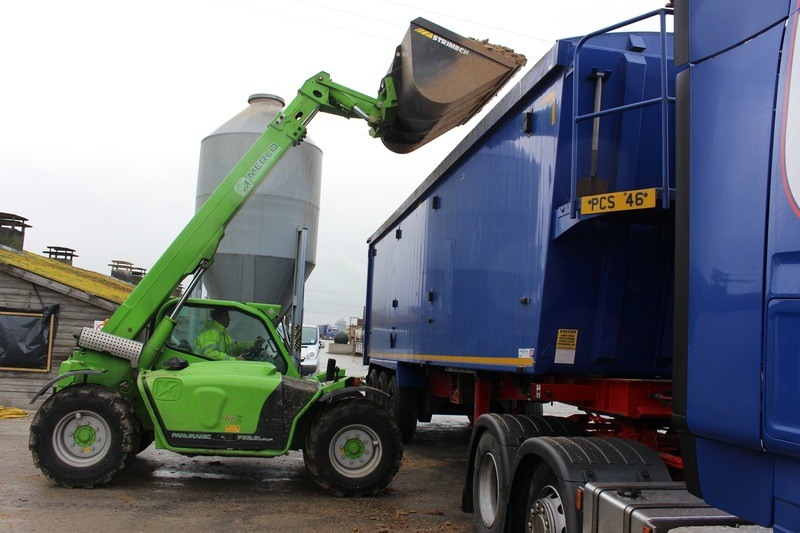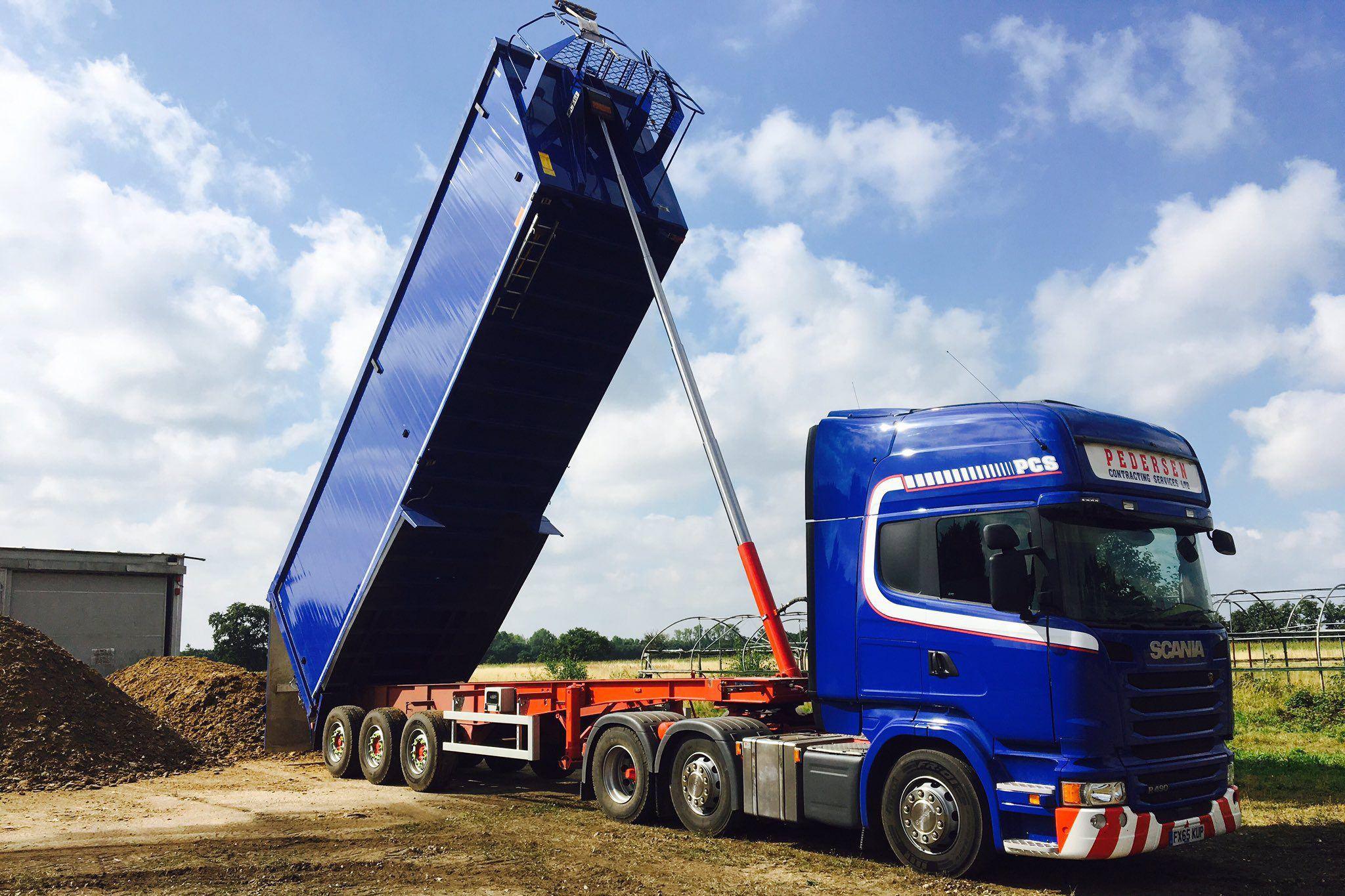 Our customers
Our fleet shifts high volumes of poultry litter to a variety of different customers within the agricultural industry:
Biomass and Renewable fuel power stations
We provide more than 200,000 tonnes of poultry litter per year to power stations in Thetford and Eye.
Mushroom composters
We are the UK's leading provider of poultry fertiliser to commercial mushroom businesses, supplying farmers with 20,000 tonnes of litter each year.
AD Plants
A growing market, we provide AD plants across the UK with more than 100,000 tonnes of poultry litter
Agricultural farmers
Poultry litter is one of the most effective forms of natural fertiliser. We sell large volumes of poultry litter to farmers across the UK.
Poultry processors
Our fleet includes three specially built live bird trailers which meet the highest British and European animal welfare standards for poultry transport.
Environmental sustainability
To increase the cost effectiveness and reduce the environmental impact of our haulage fleet, we also engage in mixed haulage services, to avoid the issue of empty trucks. After thorough cleaning and disinfection, our fleet hauls loads of glass waste for recycling companies and silicon sand for window manufacturers.
Washing and disinfection:
Not something we provide as a service, however we work closely with several specialist washing and disinfection contractors and are happy to provide a quote for this work. Please contact us for more details.
Get a quote
For a bespoke quote on time and cost effective haulage services, please make an enquiry by filling in the form on this page. Alternatively, you can call us directly on 01526 353 978.