Clean Water Supply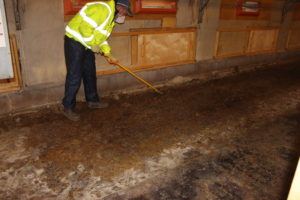 Our PCS fleet of nine specialist clean water tankers is on hand to provide large volumes of clean water to poultry companies and farms whenever you require it. Access to a reliable source of clean water is essential for any farm that raises livestock. Our service provides you with a source of clean water that meets your requirements and ensures continuity of supply even under the most demanding of agricultural conditions.
When you may need clean water
Cleaning out poultry sheds is a water-intensive task and can place great demands on a farm's water pressure. Our additional clean water supply relieves pressure on the water mains, allowing your cleaning operation to be carried out quickly without any drop in efficiency due to water availability.
We can also provide clean water as drinking water for your livestock in the event of a problem arising with your main supply, whether independently or in conjunction with cleaning.
Wash Water Disposal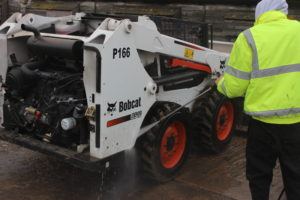 At Pedersen, our Wash Water Disposal team provides an important agricultural waste management service for poultry farmers throughout England and Wales. Our experienced staff can oversee the safe removal of farm waste water from our site, in compliance with the Environmental Protection Act 1990. As manure and slurry are an important source of nutrients and organic fertilisers, we also offer a wastewater deployment service to agricultural farmers interested in using these by-products on the land as fertilisers.
Our Fleet
Our PCS fleet includes specialist wastewater handling vehicles, operating from our base at Woodhall Spa in Lincolnshire. We offer wash water/slurry deployment with our range of equipment, which includes two artic waste water sucker/blower tankers, tractors and sucker/blower tankers, and a variety of on-site holding tanks.
Washing & Disinfection of Poultry Houses
Not a service we provide ourselves, but we work closely with several specialist washing contractors, we can provide a quote for this work.
Find Out More
To find out more about our service and how we can help your farm, please get in touch with one of our service team today. Contact us directly through our contact form, or call us on 01526 353978.